Main content starts here, tab to start navigating
The Lob Father
Slide 1 of 3
Slide 2 of 3
Slide 3 of 3
We'll Make You a Lobster Roll You Can't Refuse
The Lob Father is now in town. We may be the newest guy at Gather GVL but a badass nonetheless. We dreamed of a place where southerners could get a taste of the unique flavors and styles of northeastern lobster cuisine. Try our classic lobster rolls (Maine and Connecticut styles—we didn't leave anyone out.), lobster BLTs, and fresh lobster salad garnished with lemon and avocado. Come visit us at the beautiful GatherGVL in downtown Greenville, SC and be part of the community we have built together with some of Greenville's best.



Want more time with friends and family? Skip the line. Download the KO Eats app to save time and order ahead.
Menu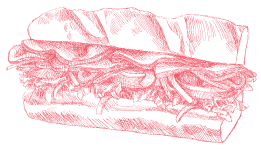 Our menu and offerings rotate often, so please check back regularly and keep an eye on our Facebook/Instagram to get alerts for specials. We aim to please your taste buds.
View Menu
Wanna Be Part of the Crew?
At KO Restaurant Group our people are our family and the heart of everything we do. Looking for a new opportunity? Check out our openings below or send us a resume via our Careers page.
View Open Positions
Such a unique, delicious spot at Gather GVL. This was my first lobster roll... and oh my! SO GOOD!
Tina F.